We all have those days. The alarm doesn't go off, or we hit snooze about 10 times because staying in your cosy duvet cocoon is much more appealing than leaving it. These mornings tend to occur on Mondays, a day that is universally disliked by all. It comes around every week, but it's still a shock when it does, right? But have no fear, I'm here with my top tricks and tips on getting ready when time just isn't on your side.
Prep the night before
A key part of any successful morning routine. If you like your lay ins, preparing some things the night before will allow you to hit that snooze button a few times guilt free. If I know I've got an early start, I usually lay out my outfit for the next day. I spend so long staring at my wardrobe in the mornings with no clue what to wear. I find it helpful to have a few go to lazy day outfits planned in my head. Here are a couple of my faves!
Outfit idea 1: [show_shopthepost_widget id="3172239″]
Outfit idea 2: [show_shopthepost_widget id="3172250″]
An easy and healthy breakfast
Having a good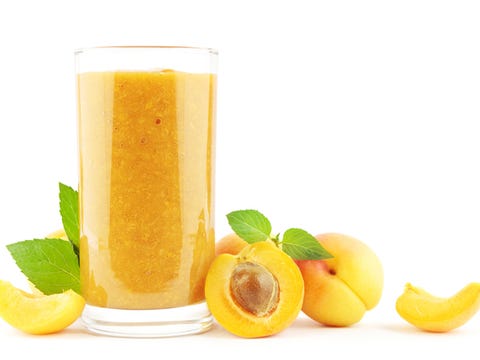 nutritious breakfast should be an essential part of everybody's morning. A couple of my favourite quick and easy brekky recipes are smoothies, bagels, fruit bowls and cereal. It's a good idea to always start your morning with a drink of water too.
Try these: 20 super healthy smoothie recipes + Easy granola and yoghurt bowls
If I am running late, I don't have time for a full face that takes up hours of my morning. I need a quick, fresh and radiant look to at least pretend I got out of bed on time and put effort into my look. One of my favourite time savers is showering at night. I love my long showers, so doing this the night before is a big time saver. However, if you forget to do this, dry shampoo will be your best bud! My favourite is Batiste.
For skincare, keeping it sweet and simple is always recommended. Too many harsh and artificial chemicals aren't good for your sensitive skin. I recommend a face wash, toner, moisturiser and eye cream. This takes minutes, but will leave your face fresh and clean (my current favourite products are all linked).
When you're in a rush in the morning, a simple makeup look is easiest, or no makeup! My go to easy makeup look includes a primer, concealer, mascara and eyebrow gel (Again, all my favourites are linked). Creating a simple look with these products takes under 5 minutes and is perfect for an easy morning routine.
A little stretch
When you can't fit a full blown workout into your busy morning, stretching is a great way to start the day. It wakes up your body and can help you feel that little bit more energised.
Try these: Stretches to do each morning
So there we have it, a simple and quick morning routine that can even be squeezed in to the busiest schedules. I hope this post proved to be helpful, and don't forget to share this post! You can pin to Pinterest with one of the below graphics!
Love,